Daz and Boz's Big Day Out
Posted on Feb 15, 2017
---
After the orchestral clamour of the Budapest sessions, Maestro Music UK's most recent foray into the studio was a rather more intimate affair. On a chilly day in Surrey, UK, Daryl met with cellist Bozidar Vukotic to record Daryl's album of pieces for cello and piano.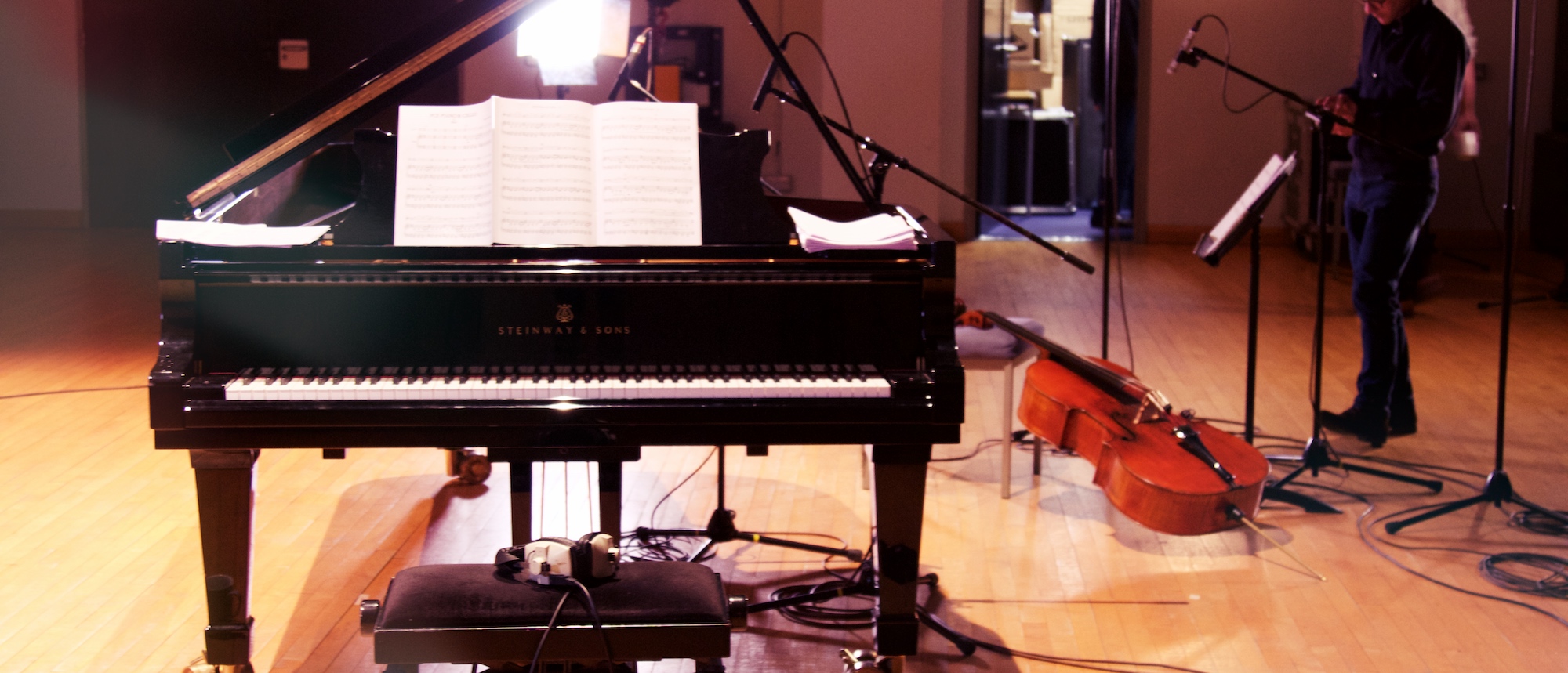 Weapons of choice for the day.
Although the two instruments may not look as impressive as ranks of strings and brass, the music itself packed no less a punch. Sometimes tender, sometimes dramatic but always closely attuned to the other, Daryl and Bozidar were evidently enjoying the intricate exchanges between cello and piano.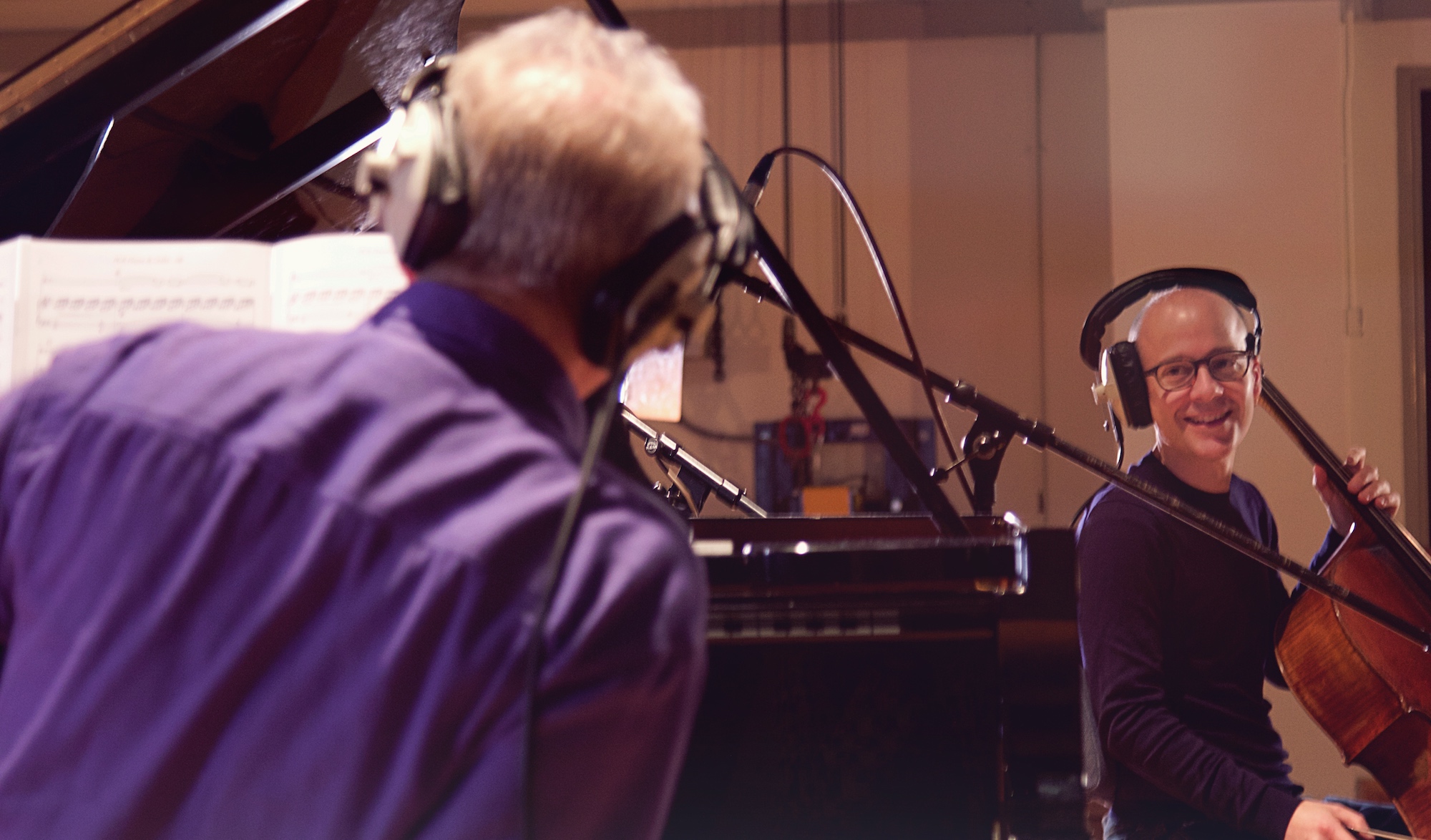 We were honoured to have Bozidar join us for the day: a founding member of the Tippett Quartet, as well as frequent principal cellist with a raft of the UK's finest orchestras, he is no stranger to the recording studio. He drew everyone in, capturing each note with spine-tingling tenderness and emotion. Expect an album oozing with elegance and grace, perfect for mystery, drama and romance.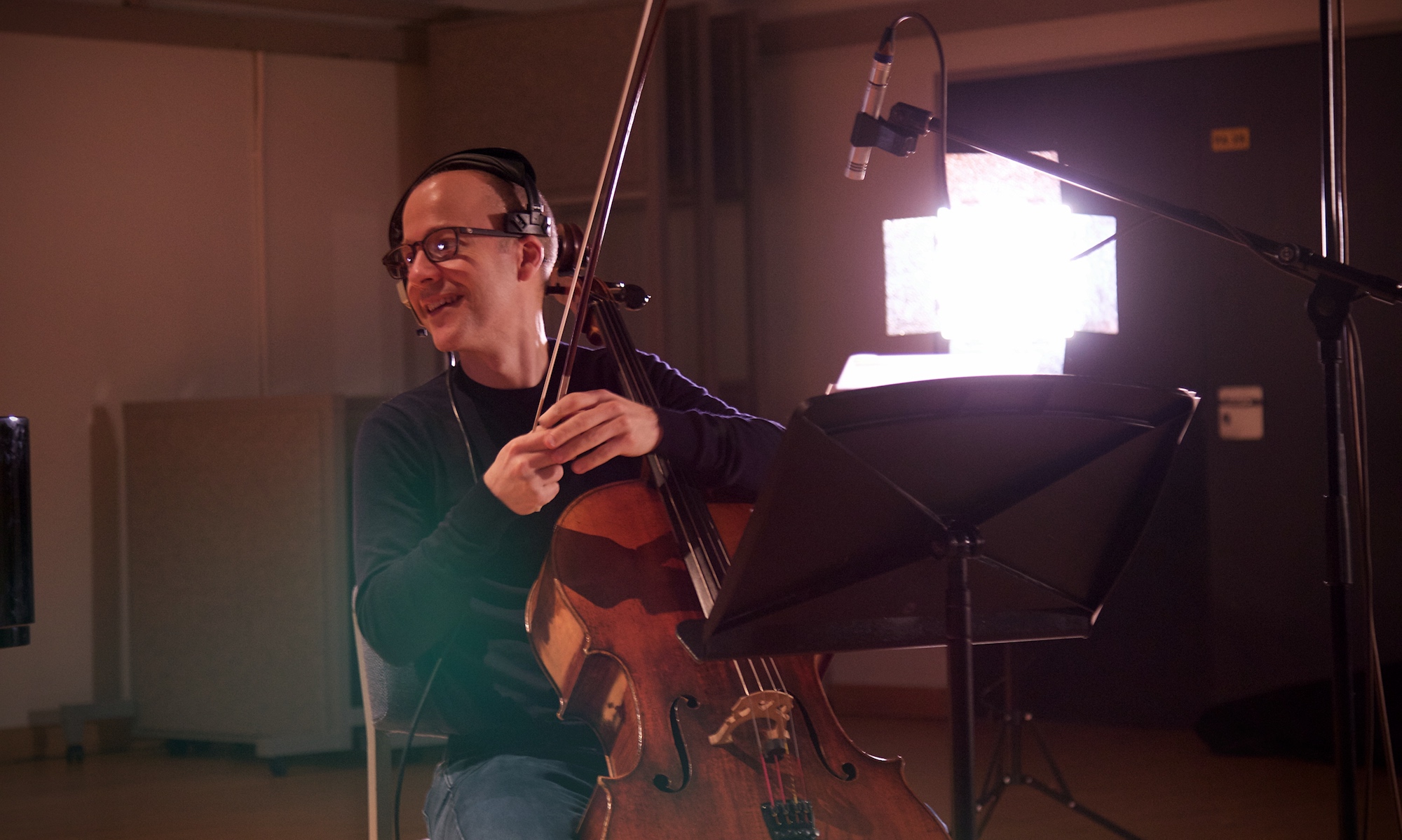 Our thanks also go to Gerry O'Riordan, who, as ever, did a sterling job of sound engineering the day. Mixing is well underway and the album will join the 2FM catalogue in March. We can't wait to share it with you.