Happy New Year from 2nd Foundation Music
Posted on Dec 31, 2016
---
Here's the team out in Guildford celebrating the end of a successful year at 2nd Foundation Music and Maestro Music UK. Never one to miss a meal, even Bradley managed to join in - just not in person, and not to his knowledge either...!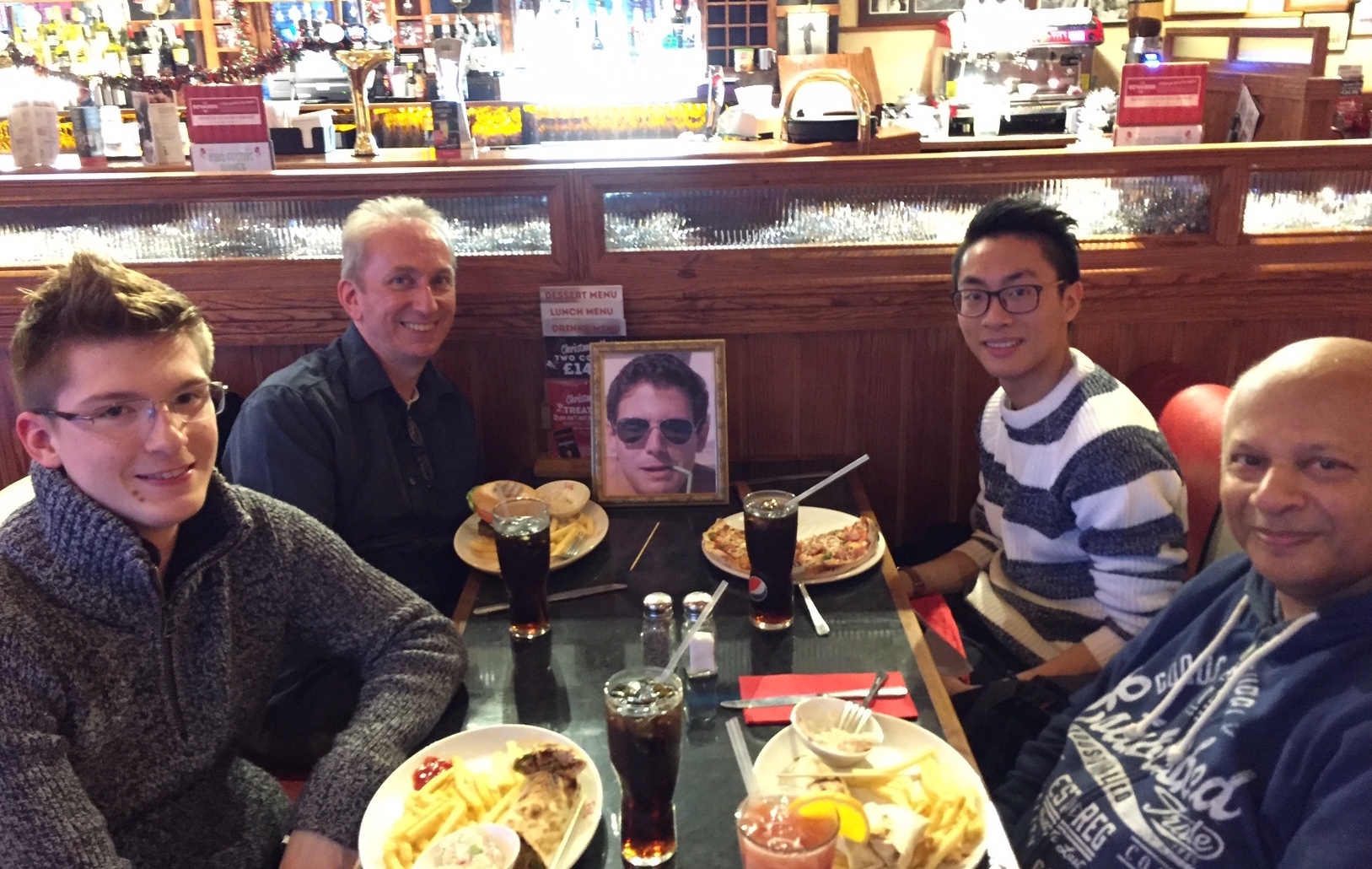 left to right: Wes, Daryl, Bradley, Ivan and Levine, our UK Musician Contractor.
We hope you all had a restful Christmas and wish you a Happy New Year. Watch this space for the new and exciting music that we have lined up for release in 2017.