Ivan joins Maestro Music UK
Posted on Nov 15, 2016
---
Our friends at Maestro Music UK have another new recruit: please welcome Ivan Cheng, Production Assistant.
Ivan has already completed the first two years of his Tonmeister degree at the University of Surrey and is spending his placement training year with MMUK. Tonmeister is a rigorous course, covering audio engineering and sound recording as well as more traditional musical study. As MMUK does everything in-house, from composing to recording to mixing the final masters, these skills come in useful every day. With Wes and Bradley both proud owners of Tonmeister degrees, rumour has it that Daryl is starting to feel outnumbered...
Ivan has settled remarkably well into his role since joining MMUK in September. Jobs so far have included acting as tape-op for piano recording sessions, assisting with editing full orchestral audio for worldwide release, and travelling to Budapest to assist on orchestral sessions. Other jobs include deciphering composers' scrawls, turning them into fully workable and legible scores for commercial recording sessions, and acting as the video camera operator for upcoming promotional films.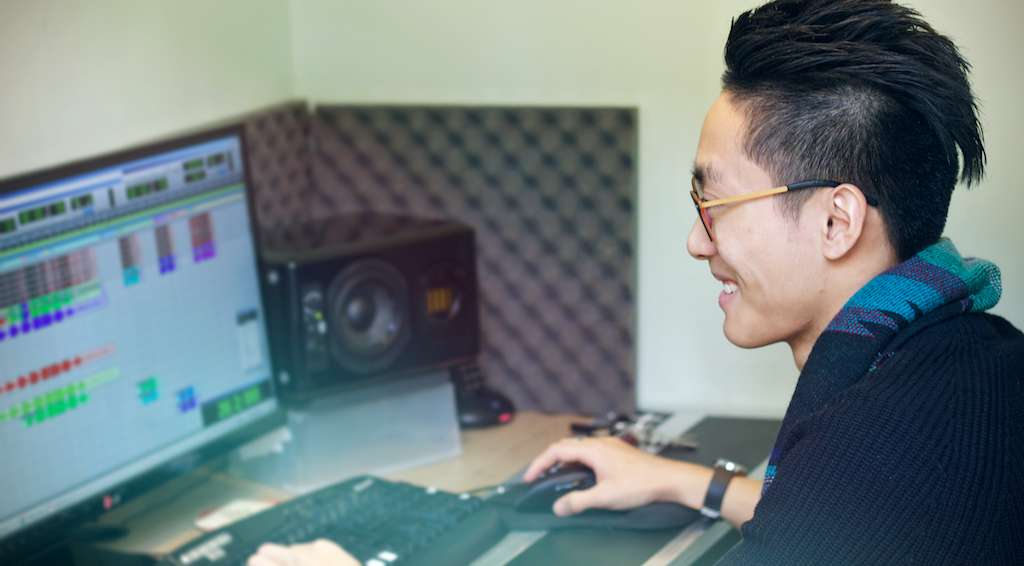 Ivan plugging away in Studio 3, Pembroke Studios.
Did we mention that Ivan is also a keen violinist? He plays in a string quartet and has even made a guest appearance with Daryl on a couple of recording sessions.
Such a multi-talented musician does, however, need plenty of sustenance to power his work, and since Ivan has joined MMUK the fridge has always been well stocked. Not that the food lasts very long, of course!
Ivan is a fantastic addition to the MMUK team and we look forward to working with him over the rest of his placement year.