New Release || 2FM032 Orchestral Anthemic Rock
Posted on Apr 02, 2018
---
The 2FM catalogue has a hearty helping of string albums large and small: Textural Strings, Emotional Strings and Dramatic Strings, as well as Contemporary String Quartet and Uplifting Success: Piano Quintet, to name just a few. We're becoming rather familiar with guitar textures too: take Cinematic Guitar Moods, Positive Quirky Folk and Americana. Always in search of new sounds, the next natural step was to combine the two - and there were no two better for the job than Bradley Farmer and Sebastian Truman, joint composers of 2FM019 Cinematic Guitar Moods.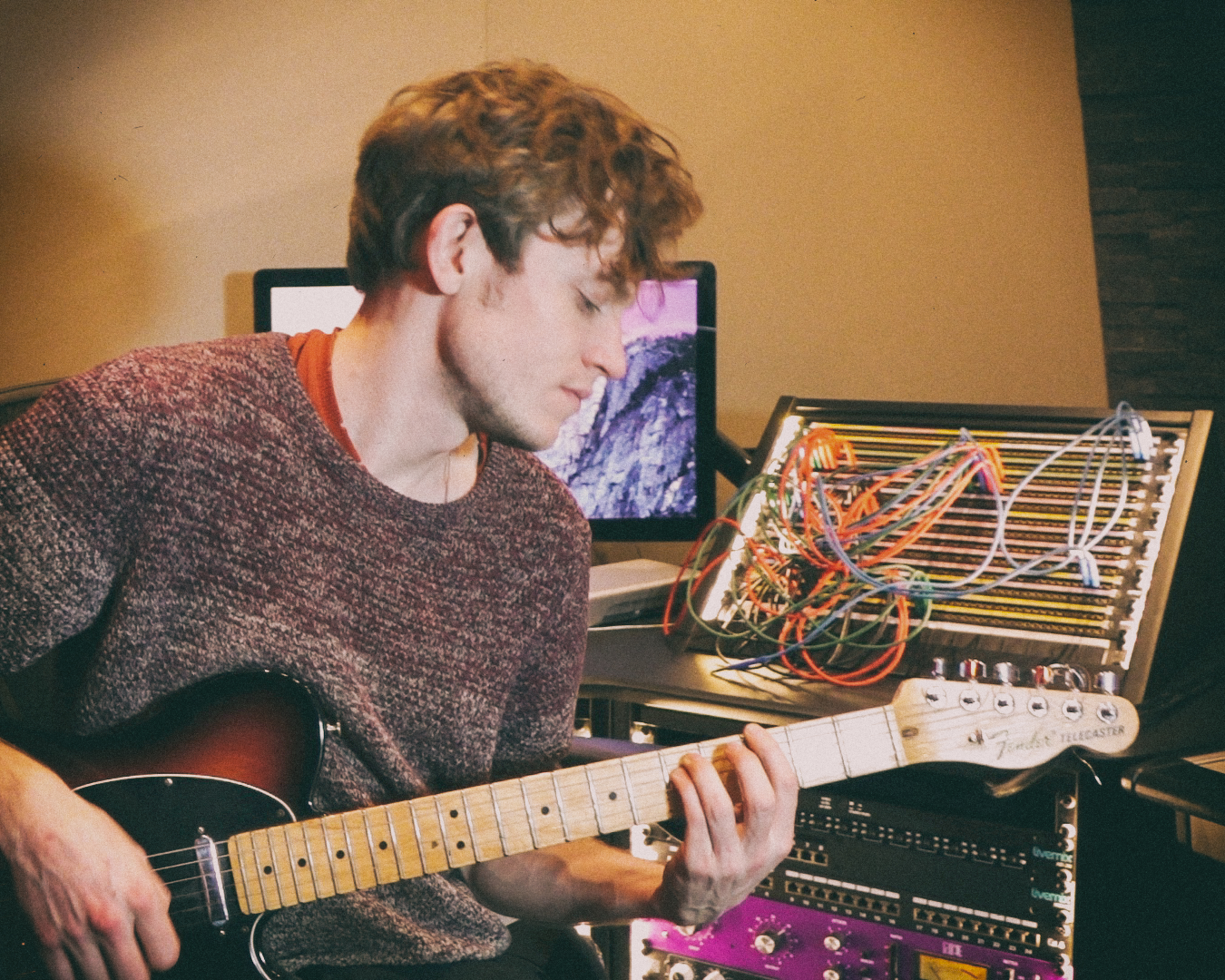 Seb wielding an axe in session at Rosewood Studios, Surrey.
With Seb and Bradley's backgrounds in playing guitar and violin respectively (though B keeps this particular bit of history quiet), and armed with all they'd learnt from their first co-written album, they started piecing together ideas in the Summer of 2017. After many hours of tinkering in the studio and bouncing ideas between them, a full-blown epic of an album began to emerge. Many recording sessions, bounces, mixes and masters later, please allow us to introduce: 2FM032 Anthemic Orchestral Rock.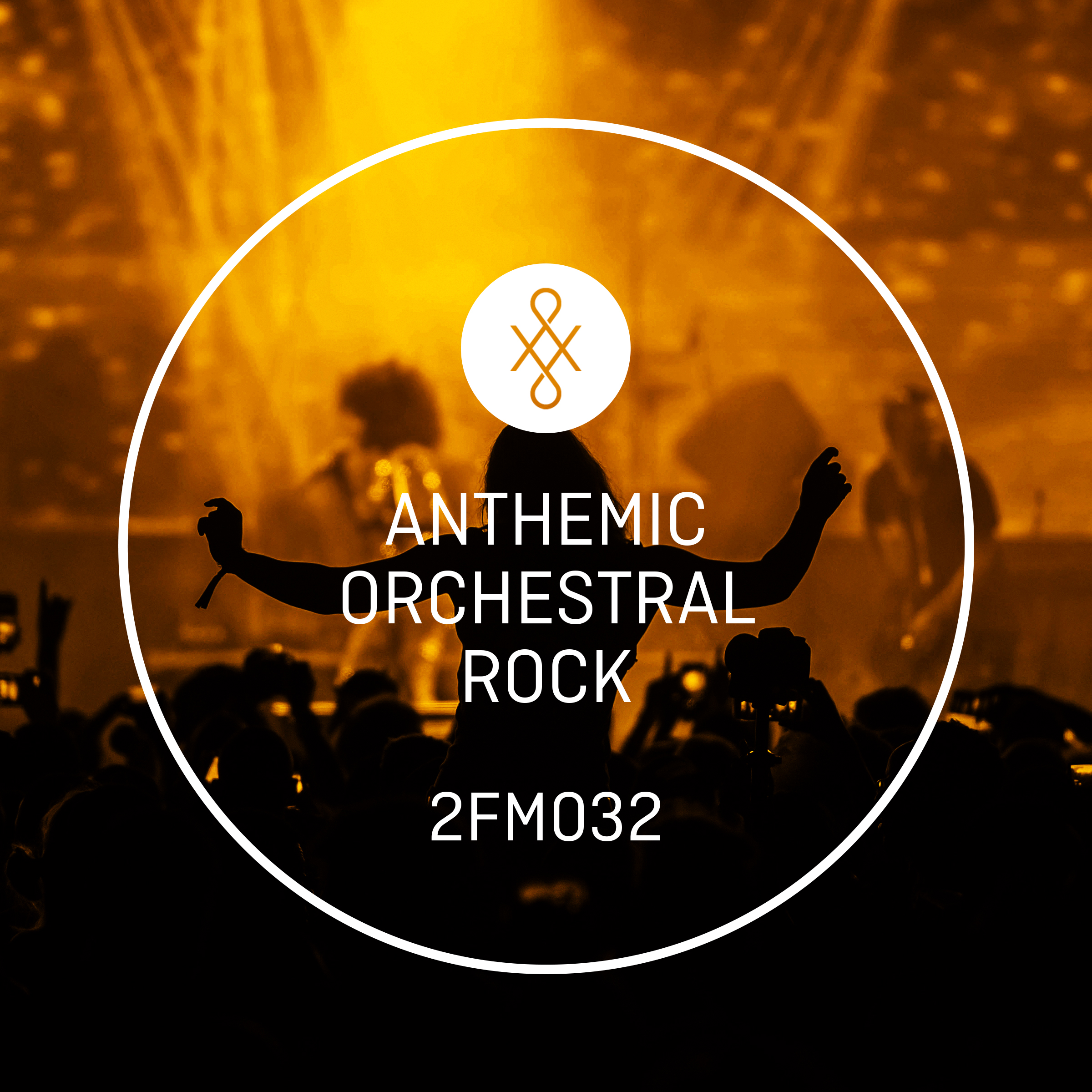 The album features everything from cheery folk textures ("Growing Up") to swaggering glam rock ("Grit & Determination"), epic, sweeping soundscapes ("Unfolding Beauty") to introspective reflections ("City Reflections") and driving motivation ("Driving Towards Light"). Take a listen to these tracks below, or get in touch with our distributors to hear more:
Each track builds from calm intimacy to the epic, passionate forces of string orchestra and rock band, with heart-wrenching melodies and raw emotional power.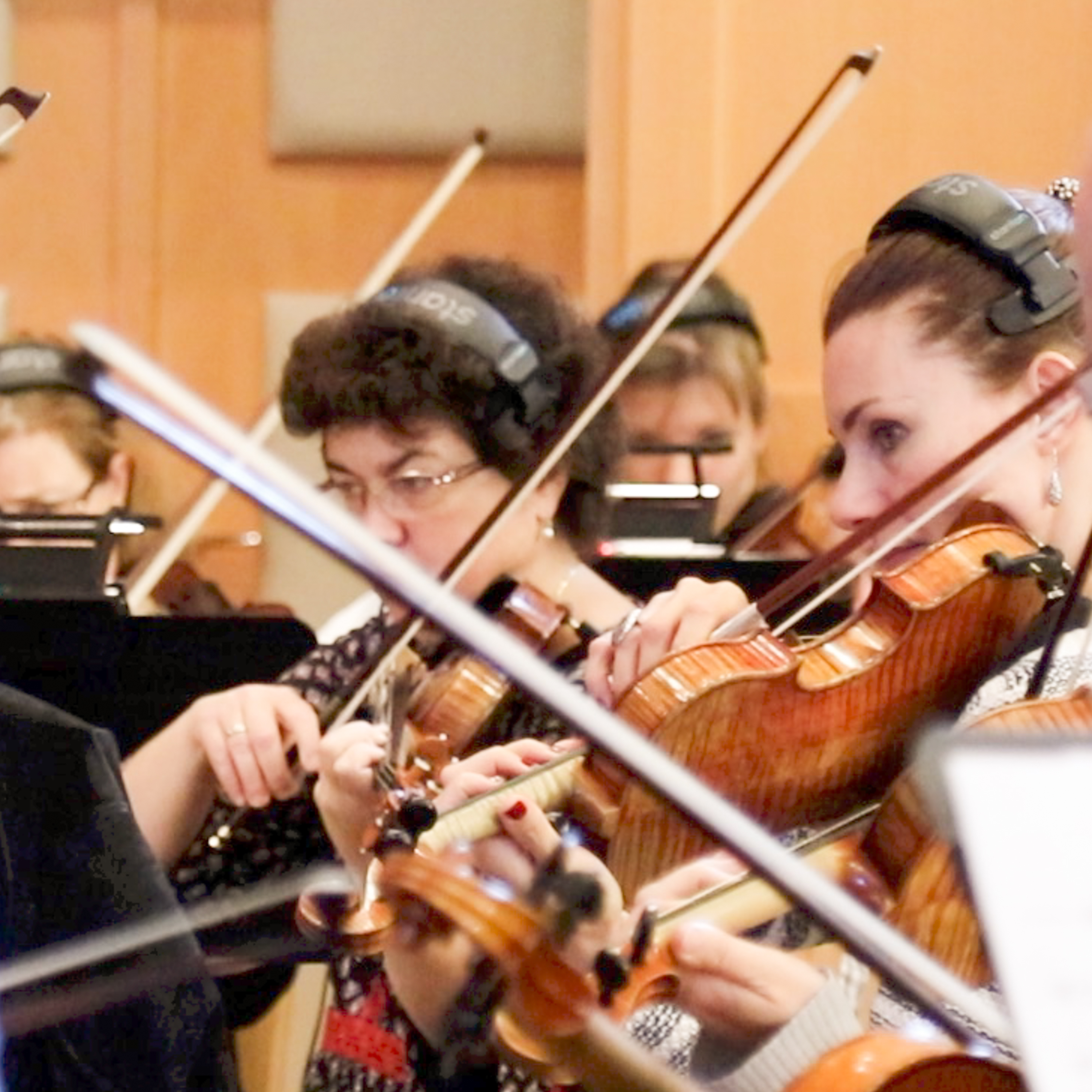 Our pro session musicians tackling the virtuosic string writing with focussed concentration.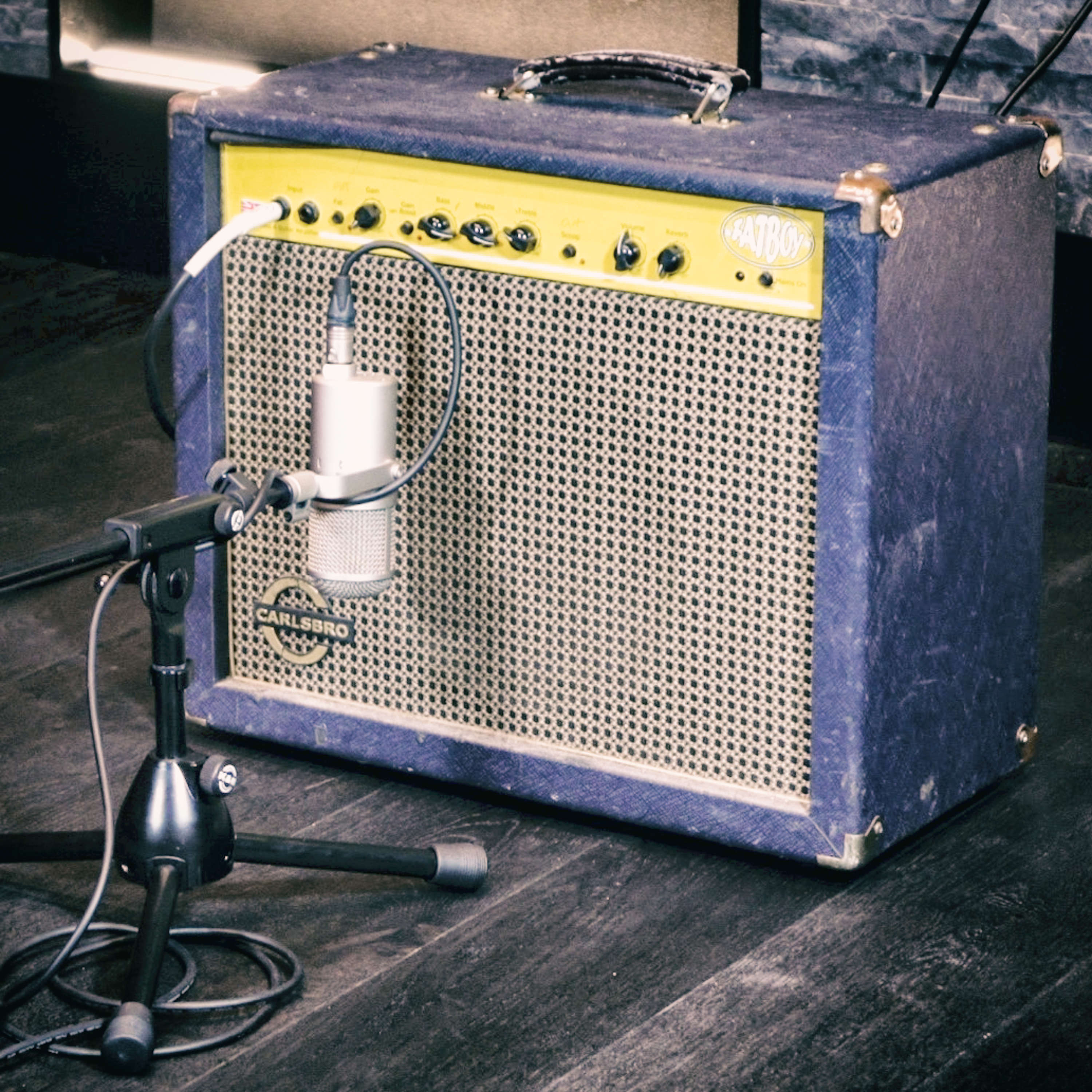 If you simply can't wait through the build-up, or prefer the subdued opening bars, there are plenty of abridged and sparse versions to find the perfect fit. All tracks are available as stems, so the music can be tailored even further to fit your picture.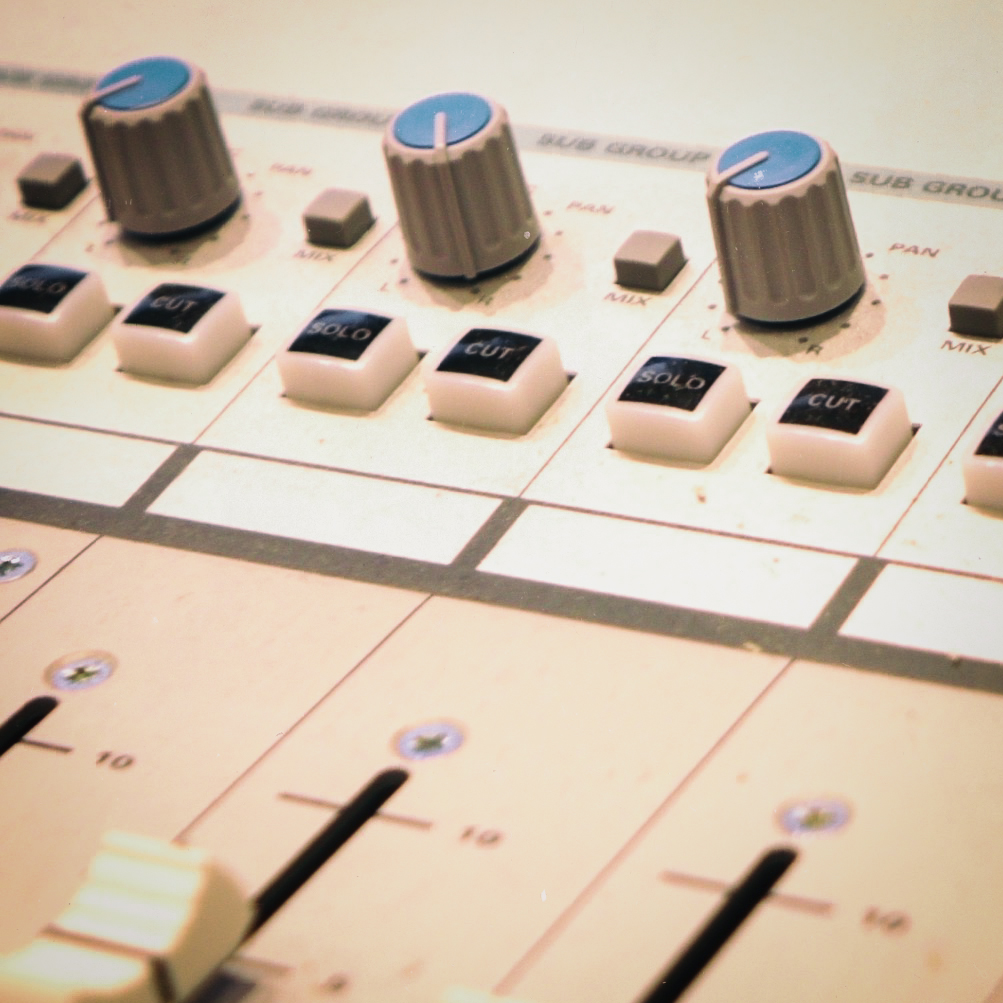 In keeping with the rest of 2FM's catalogue, all instruments were recorded with live musicians. This allowed for the most passionate performances and gritty instrumental solos. Sessions took place from London to Budapest, however, so we will never know if all of the performers would fit on stage together in real life!
A short clip from the recording session in Budapest. You could possibly fit a rock band on that stage...
If you need inspiring builds and majestic prowess in your project, look no further. We see this track at home on adverts, promos, large-scale documentaries and anything that needs a touch of grit and grandeur. The music will enhance picture featuring epic action, extreme sports, and the great outdoors, as well as for corporate and motivational use. To see the music in action and to find out more from Seb and Bradley, take a peek at our promo video:
For commercial use, please get in touch with the distributor for your region. To purchase the album for your own personal listening, please head over to CD Baby, where this album has just hit the digital shelves.
Where do you think this music would work? Which is your favourite track? Let us know what you think!