News Roundup August 2017: On the Road Again
Posted on Aug 31, 2017
---
As we roll towards the end of summer here in the UK, the 2FM team have been no less busy than usual, zipping around the country on recording sessions, briefing, writing, recording, mixing and distributing. There's plenty of fantastic new music to show for it, which we can't wait to share with you. Bradley has been casually juggling his 2FM duties with his role as Music Editor on the Summer blockbuster Baby Driver and Daryl has been busy brushing up his Hungarian in readiness for forthcoming recording trips to Budapest. His favourite phrase so far is Az csúnya van *.
*Translation: That's ugly
On the Red Carpet: Music Editing for Baby Driver
Baby Driver, a growling, screeching car-chase heist movie directed by Edgar Wright, has been one of the biggest blockbusters of Summer 2017. The film has been widely acclaimed not least for its soundtrack: an eclectic playlist to main character Baby's stunts behind the wheel as he listens to his iPod. 2FM's Production Director Bradley Farmer was Music Editor, which was no small task for a movie where music, sound effects and on-screen action are so closely intertwined.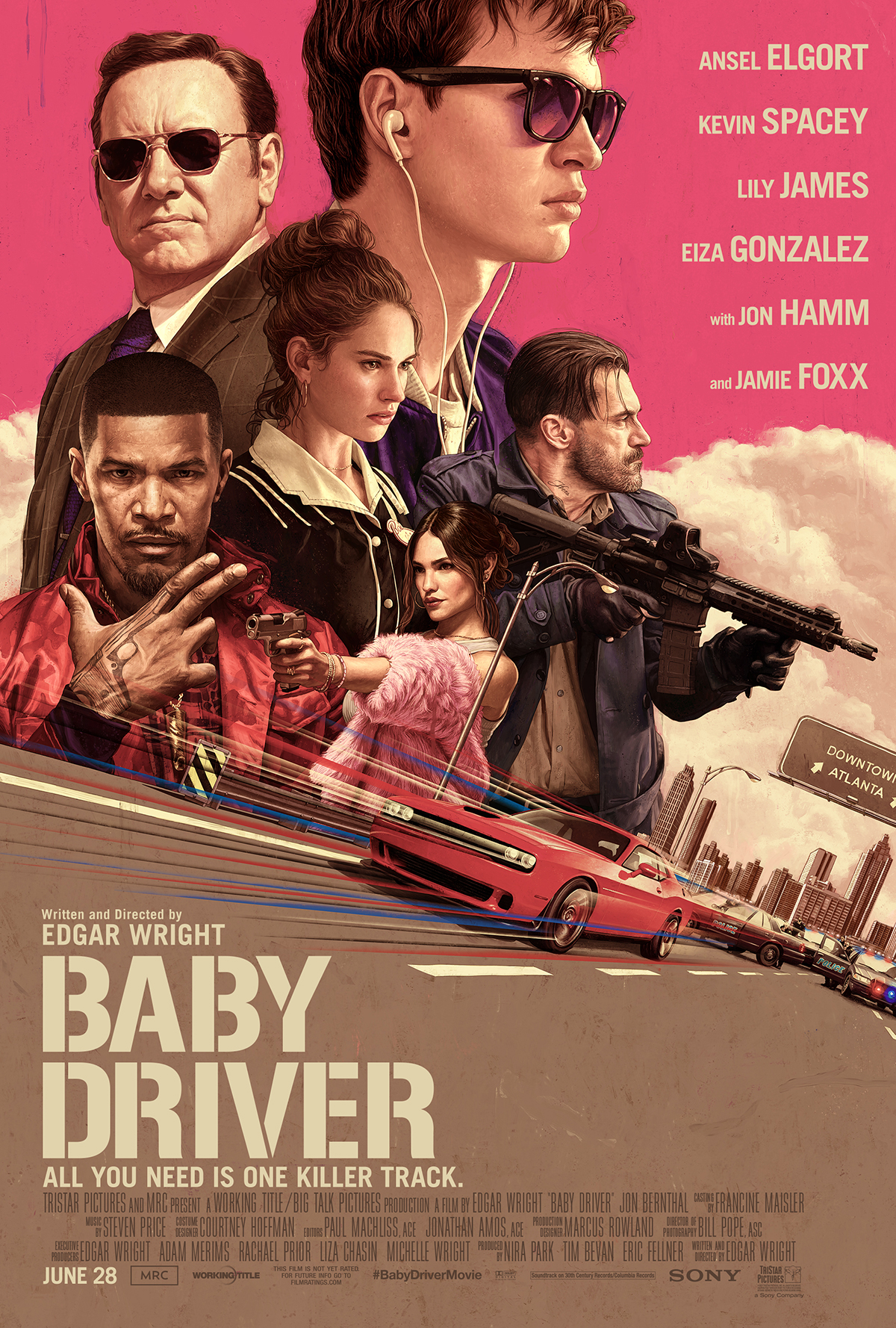 B's favourite tracks from the film included "Harlem Shuffle" by Bob & Earl - which many will recognise as the opening of House of Pain's "Jump Around" - and "Hocus Pocus", because of its thick, harmonious tapestry of interesting sound effects.
Here are Bradley & Ursula on the red carpet: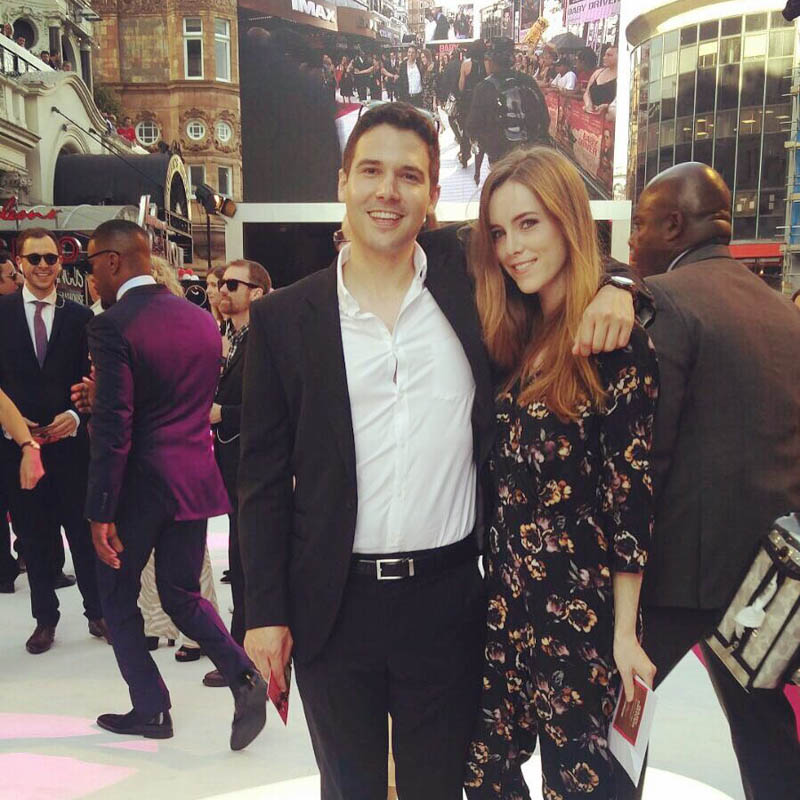 And here's the trailer, if you need further persuading to watch the film:

New Albums

Since our last roundup we've released another two albums: 2FM026 Heroes & Villains, and 2FM027 Americana. Following on from the car theme in a tenuous connection, can you guess the different modes of transport?
From Heroes & Villains:
Western Frontier 60A
Golden Age Hero 30B
From Americana:
Gang Rule 30A
See our previous news posts for more musical tasters of the album. We are working on making them available to purchase, so stay tuned. Otherwise, if you'd like to use any of the music for TV, film or other projects, please get in touch with our distributors.
In the Studio
In June, Daryl, Wes and Rhiannon went up to Gloucestershire to visit Old Smithy Recording Studios and listen in on a recording session for 2FM027 Americana. We had a grand time, and (as always) were suitably impressed at the musicianship on display.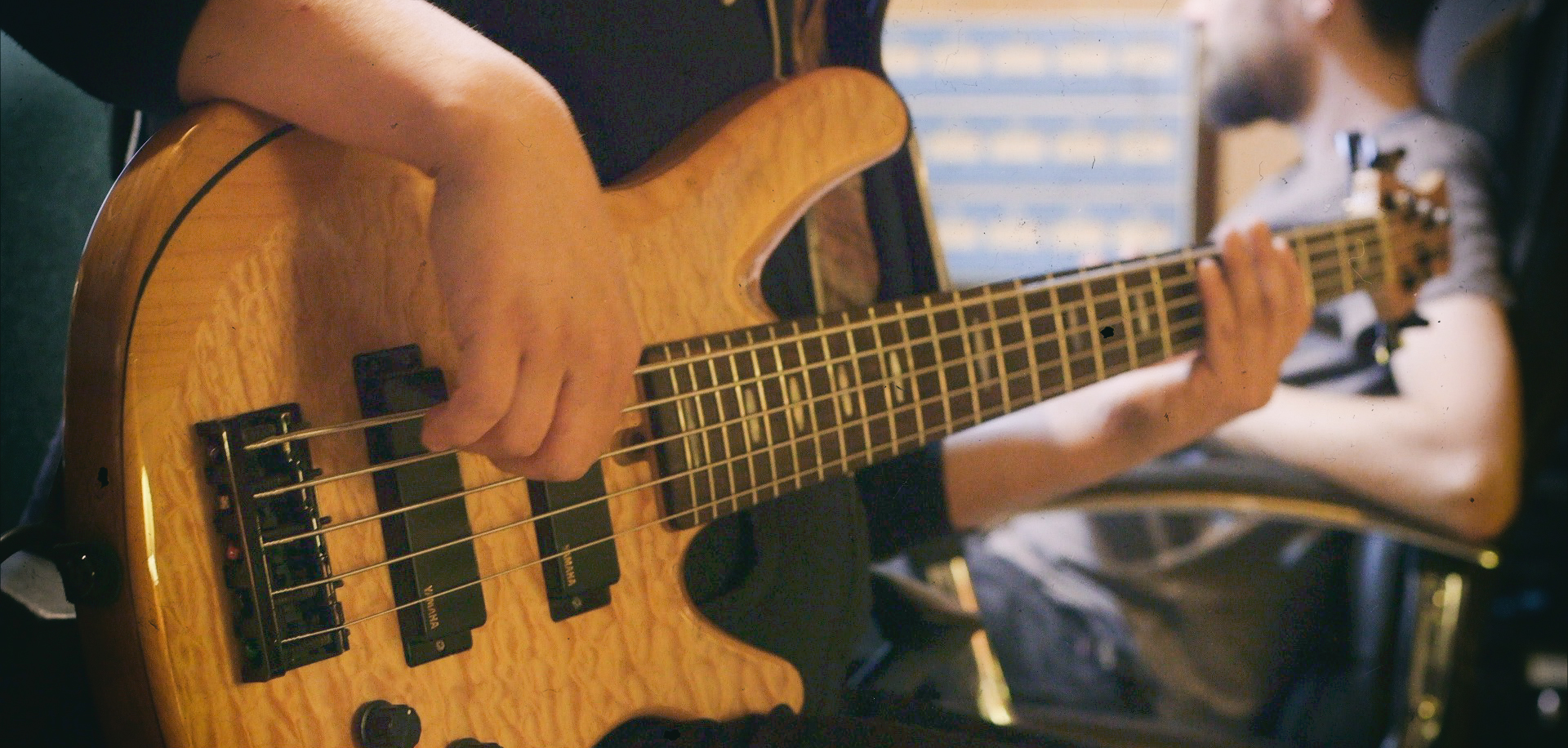 Early July saw us rather closer to home at the Institute of Sound Recording in Surrey, where we pitched up for a few days to record a piano and a string quartet. We were joined by composer Robert Allen Elliott, all the way from Utah. Although sadly not in person, he still enjoyed being a part of the process via the wonders of modern technology. The resulting album will be released in the next few weeks.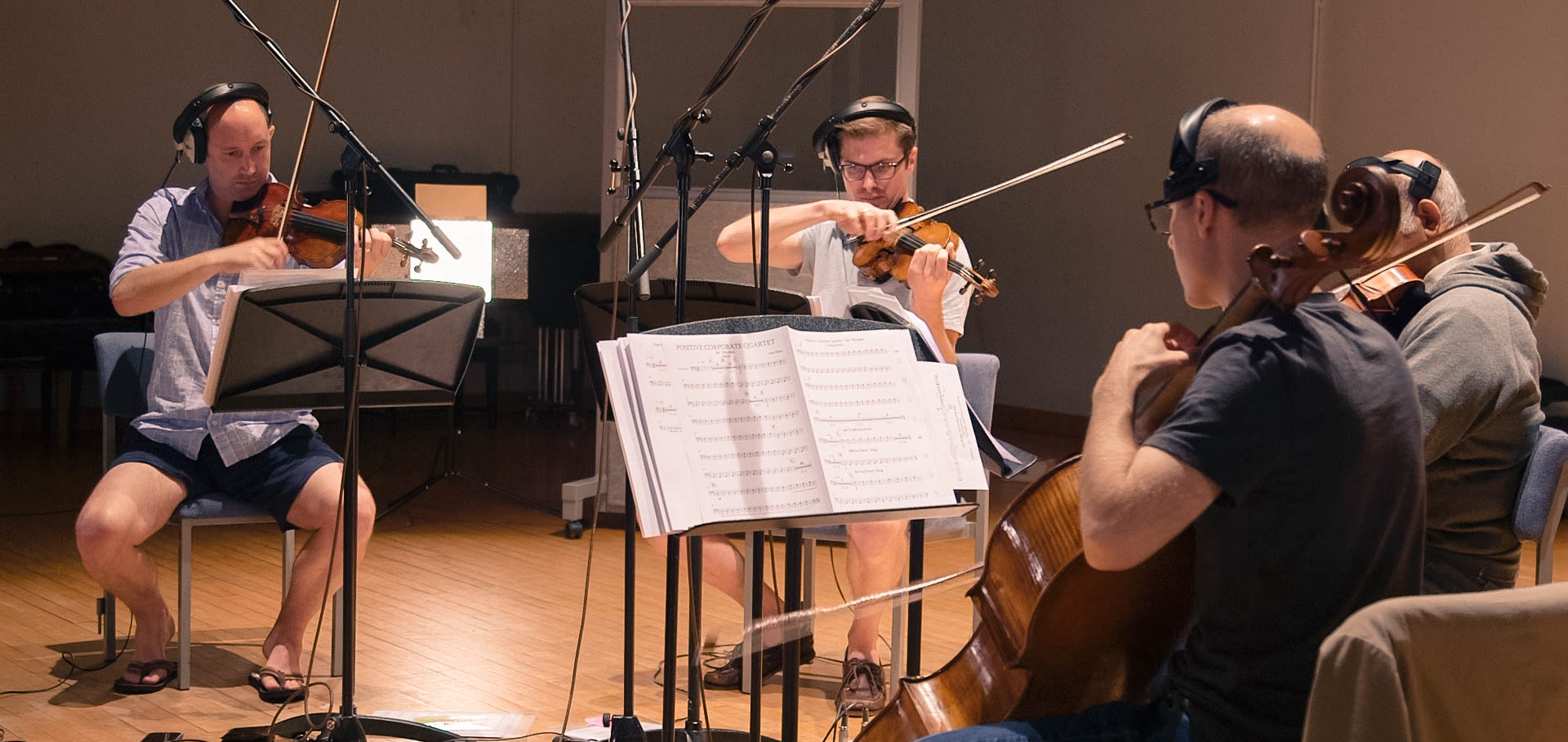 On Instagram
We have added yet another string (hair?) to our social media bow, so you can now find us on Instagram. Please follow us for regular updates on what we're getting up to.
And Finally:
Daryl jetted off into the sun for a couple of weeks on his summer holidays, leaving Wes and Ivan holding up the fort at Pembroke Studios. They enjoyed the freedom to begin with, but began to miss Daryl when the supplies of home-cooked soup ran out and they had to resort to cans: