Summer News & Lockdown Blues
Posted on Jun 19, 2020
---
How the world has changed in the last six months! Even though borders are still closed and the team is now scattered across the globe, we've been doing all we can to keep the music playing and the albums flowing for you.
Lockdown Update
The 2FM team are pretty adept at working remotely, so in spite of the various lockdowns and restrictions, day-to-day work has carried on as normal.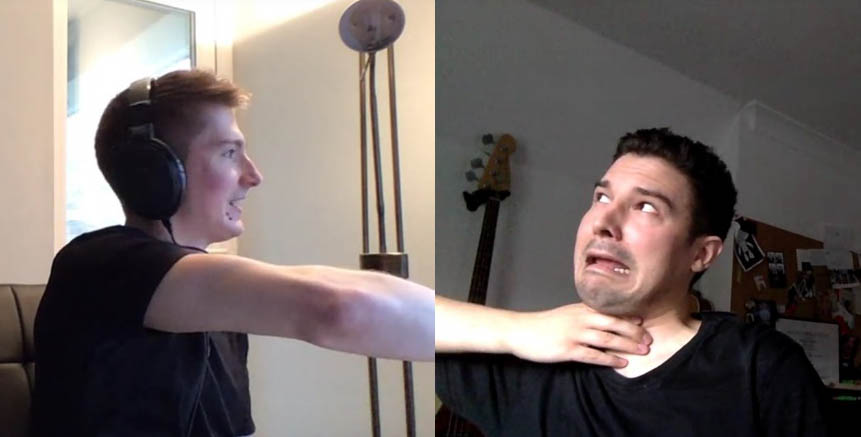 Well, as normal as can be expected.
Sessions have been harder to manage, but have still been going ahead in Budapest (with limited numbers of players and plenty of social distancing!). Unable to hop on a plane anymore, we've now e-produced a few sessions with the Budapest Film Orchestra to great success: meaning that we've still got a ready supply of live albums coming up for you.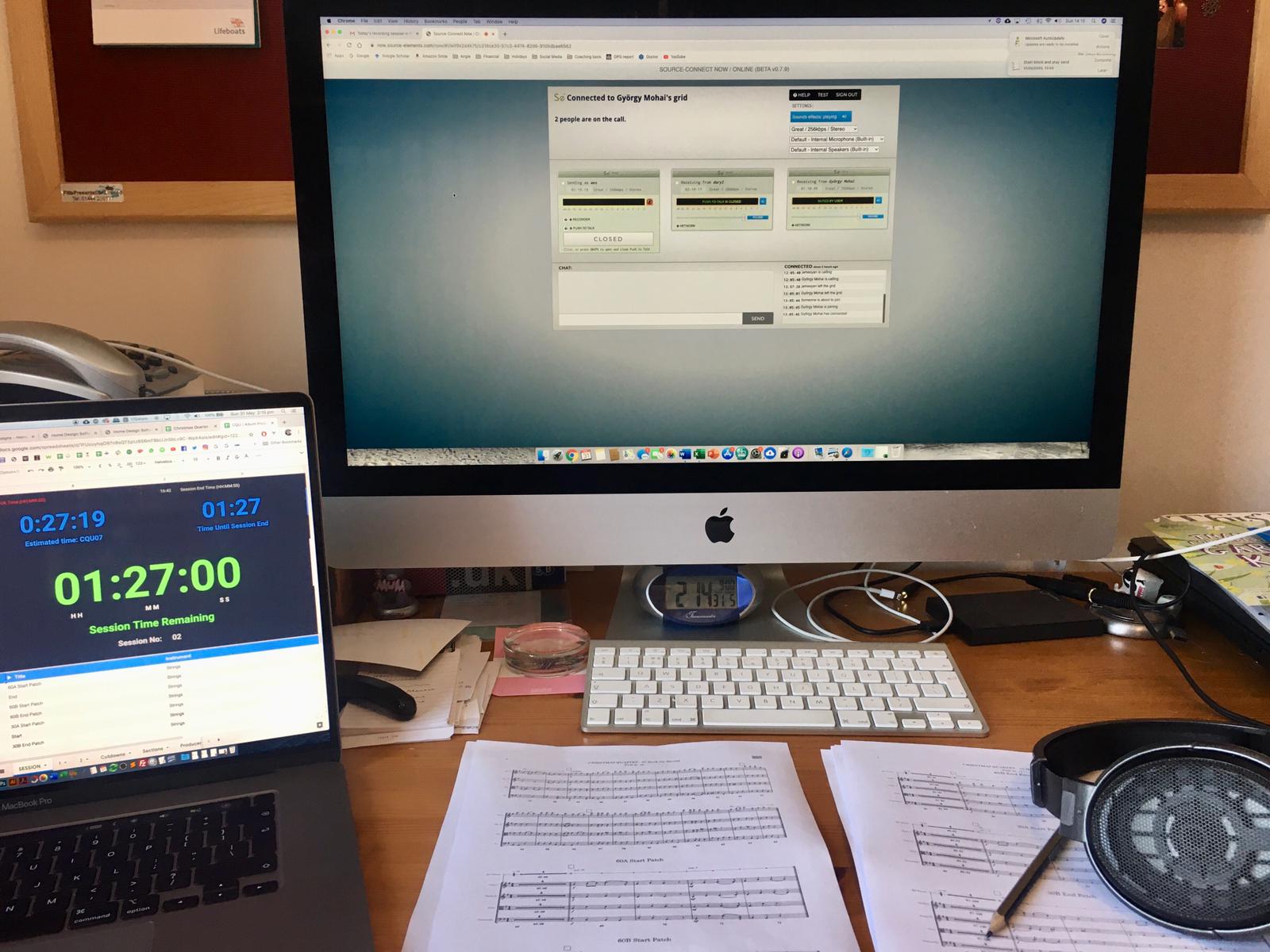 The home-producing setup, with SourceConnect beaming the session to England.
James of MMUK travelled back to his homeland of Australia as soon as the virus started spreading in the UK. After 26 hours masked up on a plane, he had to go straight into two weeks of strict quarantine - at home, but still under the watchful eye of the Government of New South Wales! Chart his descent into cabin fever in his quarantine vlog:

Maestro Music UK (or should that be MMUK-AU?) is now running a 24-hr operation from opposite sides of the globe.
Wes, meanwhile, made friends with a plant in his home:
Recent Releases
Back in the days of the Olympics and team sports, we put our heads together with composer and friend Tanuj Tiku to rework some of our most beloved orchestral tracks. We couldn't narrow it down to just one album, so we released two: 2FM052 Promo Mixes Volume 2: Powerful Motivation and 2FM054 Promo Mixes Volume 3: Powerful Emotions. With generous helpings of intense drums and extra epic synths, Tanuj transformed these tracks into fresh and exciting promos.

Then there was 2FM053 Naughty Pluckers, a pizzicato album that really needs no introduction:

After that we released 2FM055 Light Latin Underscores: an exciting, percussion-driven album aimed at reality TV and advertising. Composer Chris Elmslie gives us an overview:

2FM056 Soft Piano Moods is our first album dedicated solely to the upright piano. It's a gentle, tender album perfect for documentaries, drama and underscores.

Up for imminent release are a quirky woodwind album and a double whammy of Christmas, so stay tuned...